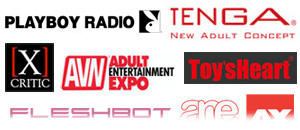 As the largest and oldest onahole shop outside Japan, ToyDemon has been bringing unique male masturbators and onaholes from Asia to the western world for well over a decade. Let us help you empower your pleasure experience.
"I am glad that I found out about you guys. It has been really nice to have a place that has been easy to shop on that is geared more towards men."
"Good competitive prices and wide selection."
"I purchase from this website because I don't have to worry about customs and long shipping time."